"Damned Dynasty" is about the concept of God and how it can be twisted or corrupted. "While we wage wars based on your presence, well can't you see the irony?"  The song was inspired by Aspen's personal struggles with organized religion and faith. 
Listen Here: https://youtu.be/2noyXqtLs20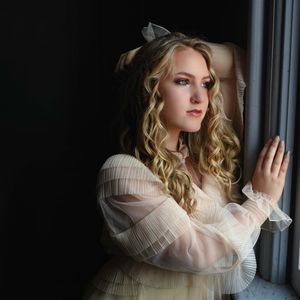 Award-winning, teen singer-songwriter and multi-instrumentalist, Aspen Jacobsen has a natural gift for connecting with her audience through her introspective lyrics and emotive voice.  Aspen's original work is a modern twist on Americana and Folk music. Aspen recently recorded four new original songs in Nashville, the first of which to be released is "Damned Dynasty." Aspen previously released the album 'Love Each Other Right' in November 2019 and her self-titled debut album in October 2018. 
"Damned Dynasty" is part of a second recording project with Dominic Davis who not only produced her new songs but also played bass. He is a highly sought out producer and has worked with everyone from Greensky Bluegrass to Willie Nelson. He is best known as the longtime bassist for Jack White. Aspen and Dominic have been working together since meeting several years ago at the Wheatland Music Festival. 
This new single was recorded at OmniSound Studios in Nashville with Chief Engineer Rory Rositas. OmniSound Studios has been one of Nashville's top recording studios for over 35 years. Rory Rositas has worked with multiple gold and platinum musicians. Studio musicians for "Damned Dynasty" include Fred Eltringham (drums), Anthony da Costa (guitar), Dominic Davis (bass), Rachael Davis (background vocals) and Maya de Vitry (background vocals).